MUSIC - TUITION - PEFORMANCE . . .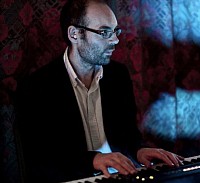 Jonathan Draper - Music Tuition
Welcome!  I'm Jonathan Draper and I'm a pianist and cellist.  I have lived in Sheffield for most of my life, where I make a living teaching and performing.  I had classical lessons for many years before attending Trinity College of Music in London to pursue performance.  Since leaving music college, my teaching and performing has grown to encompass classical music, jazz, folk, blues, pop.  I have an enduring passion for the great American songbook, and my sound has often been compared to classic jazz singers such as "Chet Baker".
I have taught the cello at Birkdale School and Ashdell School.  I now maintain a private teaching practice from my home in Crosspool, Sheffield S10, as well as teaching piano and recorder at Broomhill Infant School.

Click the links below to find out more...